People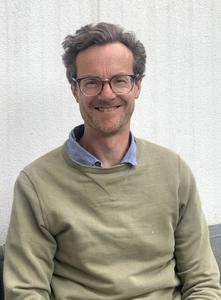 Biography
Alistair Rider (MA, St Andrews; MA and PhD, Leeds) teaches twentieth-century art, with a focus on the art of sculpture, as well as the historical period between the 1950s and the 1970s. He has a special interest in minimalism in the United States, which he explored in his first book, Carl Andre: Things in their Elements (2011). This study argues for adopting a wider approach to the study of minimal art, one that recognizes the extent to which it is reliant on its historically specific context for its very particular effects and impact.
Alistair's recent research engages with notions of artistic selfhood. He is completing a book-length study of a range of twentieth-century artists who chose to pursue long-term art projects, and whose ongoing practice has become equally -- if not more -- important than their individual works. This investigation involves attending to the ways in which artists' lives intersect with wider cultural debates about 'how' we should live. For several years he has been discussing these issues with the poet Thomas A. Clark, and together they have been contributing to a blog that explores the theme, called 'The Single Road', http://thesingleroad.blogspot.com. The site currently receives around 1000 hits per month.
More broadly, Alistair has an interest in theories of modern sculpture from the nineteenth century to the present day. He is particularly concerned by questions relating to materiality, durability, contingency, manufacture, scale, modes of display, issues relating to point of view and location, as well as processes of perception. In recent years his research has also widened to embrace artists from a range of different countries, including Brazil, West Germany, Poland, Italy and Canada.
Currently, Alistair is a member of the Academic Advisory Board for the Terra Foundation/ Tate Research Project 'Refiguring American Art 1945-1980', and Reviews Co-Editor for the Sculpture Journal.
Alistair welcomes enquiries from potential students who are interested in pursuing postgraduate research in any field that might connect to these topics.