People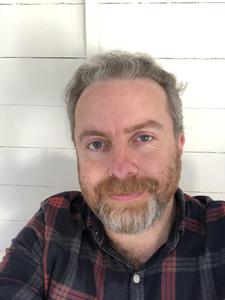 Biography
Billy completed his MA in Art History (2001) and PhD on "Walter Richard Sickert and the Theatre c.1880-c.1940" (2010) at the University of St Andrews. In 2016 he received a Postgraduate Diploma in Museum and Gallery Studies from the same institution.
He has previously taught on a number of History of Art courses at Dundee College and since 2001 he has tutored on the University of St Andrews Evening Degree Programme finally progressing to the post of Art History Evening Degree Co-ordinator in 2009.
His research is focused upon the interrelationship of art and the theatre, particularly during the late 19th and early 20th centuries. In addition he has a particular interest in the development and reception of Impressionism in Britain. He currently teaches modules on Walter Sickert and European Art, the relationship between Country, City and Society in Nineteenth Century French Art and Painting and the British Theatre from Hogarth to Sickert.
In 2013 he also project managed and curated The Orchar Collection: Prints which was an AHRC funded collaboration between the University of St Andrews and The McManus: Dundee's Art Gallery and Museum: http://www.st-andrews.ac.uk/orchar/
Outside of St Andrews Billy is also Operations Manager for HMS Unicorn, a historic ship and museum in Dundee