People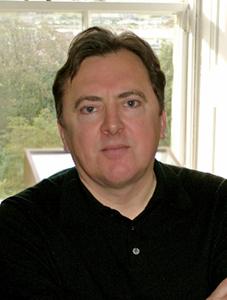 Biography
Tom Normand writes on British art in the 19th and 20th centuries, and has a specialist interest in art and photography from Scotland. His research focuses on sociological and political interpretations of art with an emphasis on cultural and national identities. This extends to issues of memory and memorials, the role and character of official institutions, the nature of vernacular culture, and, the representation of the 'local' in the visual arts.
In relation to these research interests Tom's current teaching explores the context and ideology of English art in the period 1900-1939, the conditions of Scottish art in the period after 1945, the history of photography from Scotland, and the politics of American art in the first half of the 20th century.
Tom received his PhD in the Sociology of Art from the University of Durham and has taught at the University of St Andrews since 1982. He is co-ordinator for the Harry and Margery Boswell Collection of Scottish Art at the University of St Andrews.
Tom would welcome applications from postgraduate students interested in all aspects of British visual culture, and its international context, in the 19th and 20th centuries.