People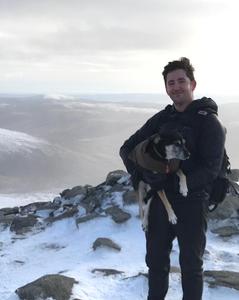 Biography
Sam Rose joined the department in 2016, prior to which he was a research fellow at Peterhouse, Cambridge. His work focuses on aesthetics and modern art (especially in Britain), while also engaging relevant aspects of contemporary art and the history of art writing.
Sam's first book, Art and Form: From Roger Fry to Global Modernism, will be published by Penn State University Press in 2019. The book offers an account of form based on its connections with life, thought, and history, using this to explore the role of form in the visual arts and the relationship between form and modernist culture. The writing of Roger Fry is a central theme, but over the course of five chapters the book moves through a range of issues such as art critical description and objectivity, constructions of 'high' and 'low' culture, design theory's struggles with mass culture, socially engaged art writing, and the idea of 'global modernism'. Related recent essays have dealt with close looking, meanings of aesthetics and the aesthetic, form and history, and ideas of world and global post-impressionisms.
At St Andrews Sam teaches courses on approaches to the history and theory of art, and on various modernisms. Beyond St Andrews Sam is an editorial board member of Art History and a member of the Executive Steering Committee of the British Association for Modernist Studies.
Publications
'The Fear of Aesthetics in Art and Literary Theory', New Literary History 48 (Spring 2017): 223-244
'Close Looking and Conviction', Art History 40 (February 2017): 156-177
'The Significance of Form', Nonsite 20 (January 2017)
'Being Ironic with Style', in Figuring out Figurative Art: Contemporary Philosophers on Contemporary Paintings, ed., Damien Freeman and Derek Matravers (Routledge, 2015), pp. 73-85
'Formalism in Art Criticism', in The Encyclopedia of Aesthetics, ed., Michael Kelly (Oxford University Press, 2014), vol. II, pp. 213-6
'"With an Almost Pathetic Fatality Doing What is Right": Late Sickert and his Critics', Art History 27 (February 2014): 126-47

'The Visual Arts in the BBC's 'The Listener', 1929-1939', The Burlington Magazine 155 (September 2013): 606-11