People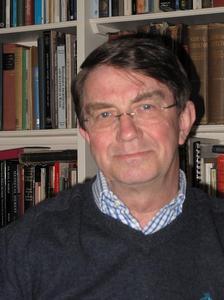 Biography
Richard received his PhD for research on the 14th and 15th-century church architecture of East Anglia. He spent a period on the curatorial staff at Temple Newsam, which led him to develop an interest in country houses and their architects. But most of his career was in the Inspectorate of Ancient Monuments of Historic Scotland, dealing with the conservation, interpretation and presentation of architectural monuments and buildings. While retaining wider interests, his present research is largely focused on the medieval architecture of Scotland, and especially on the sources of the ideas behind the design of church in the later middle ages.
He has published widely on many aspects of architectural history, and his most recent book is on the architecture of the Scottish medieval Church (Yale University Press, 2011), which was awarded the Alice Davis Hitchcock Medallion for 2012 of the Society of Architectural Historians of Great Britain. He is currently leading an AHRC-funded research project looking at the medieval parish churches of Scotland. He delivered the Rhind Lectures to the Society of Antiquaries of Scotland in May 2013.
Richard is a Fellow of the Royal Society of Edinburgh and of the Societies of Antiquaries of London and Scotland. He was appointed OBE in 2008.