People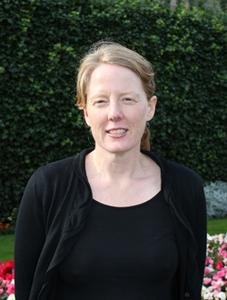 Biography
Natalie joined the School as Lecturer in 2002. She has a BA Hons (Art History and History) from the University of Melbourne, a MPhil in History, University of Melbourne, a MA in Art History from Northwestern University in Chicago and a PhD in Art History from the University of Melbourne (2003). Her research is focused upon issues of art, politics, and cultural and intellectual history in France, 1920-1980, with particular interests in the ways in which art criticism constructs public meaning for artworks; the ideological and aesthetic problems of abstraction and the fate of painting after World War II; and the history of photography. More broadly, her teaching encompasses topics concerning art in Europe 1780-1980, Surrealism and twentieth-century Modernism, post-1945 art and politics in Europe and the USA, and the history of photography.
Prospective research students with interests in these fields are invited to contact Natalie by email or to make a visit to St Andrews to discuss postgraduate study.
From September to December 2015, Natalie will be a Scholar-in-Residence at the Getty Research Institute, Los Angeles, with a project entitled "What Counts as Painting: Pierre Soulages and the Materiality of Postwar Art in France". In January 2016 Natalie will commence a two-year Major Research Fellowship from the Leverhulme Trust, working on her book Pierre Soulages: Radical Abstraction.