People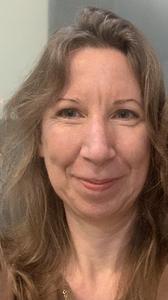 Biography
Linda's research and teaching focus on relations between art and literature in nineteenth- and early twentieth-century France, and on artists' writings in a range of periods and contexts.
Linda holds a BA in French and Italian literature from the University of Oxford and an MA and PhD from The Courtauld Institute of Art, London. She was previously a Junior Research Fellow at Churchill College, Cambridge, and a British Academy Postdoctoral Fellow at The Courtauld. She has been a member in the School of Historical Studies at the Institute for Advanced Study, Princeton (2014-15), and in autumn 2018 will be a Visiting Senior Fellow at the Center for Advanced Study in the Visual Arts, Washington, DC.
She is the author of Aesthetic Rivalries: word and image in France, 1880–1926 (Peter Lang, 2012) and guest editor of a special issue of Word & Image on 'Artists' Writings, 1850–present' (2012). Recent and forthcoming publications include 'Cubism and Silence' in The Cubism Seminars (CASVA /Yale University Press, 2017), 'Gauguin's Alter-Egos: writing the other and the self', in Gauguin's Challenge: New Perspectives After Postmodernism (Bloomsbury Academic, 2018) and an essay on the reception of Picasso's poetry. She is currently completing a book on the writings of Paul Gauguin, which will be published by Yale University Press in October 2019, and is beginning a project on life writings by women artists.
Linda welcomes enquiries from potential postgraduate students with interests in nineteenth- and twentieth-century art, literature, and artists' writings.
Current PhD students
Maria Golovteeva, 'Fernand Khnopff: Art and Photography in the Nineteenth Century'