People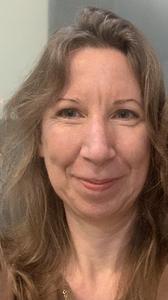 Biography
Linda teaches nineteenth- and twentieth-century European art, and its intersections with literature. She has been a Junior Research Fellow at Churchill College, Cambridge, a British Academy Postdoctoral Fellow at The Courtauld Institute of Art, and a Member of the School of Historical Studies at the Institute for Advanced Study, Princeton.
Her research focuses on relations between word and image, particularly in nineteenth- and twentieth-century France, and on artists' writings. She is the author of Aesthetic Rivalries: word and image in France, 1880-1926 (Peter Lang, 2012), which explores the tensions as well as associations between literature and visual art during this period. Interactions between the arts are also central to her new book project, on the writings of Paul Gauguin, and to a collection of essays that she edited for a special issue of Word & Image on 'Artists' writings 1850-present' (2012). Her interests in word-image relations also include the visual and literary cultures of travel and colonialism; the connections between visual art and autobiography, and the writing of art's histories.
She currently teaches courses on 'Gauguin and Primitivism' (AH4161), 'Cubism and its Legacies' (AH4165), 'Symbolism, Decadence and Modernity' (AH4167) and 'Text and Image in France from Diderot to Dada' (AH5150).
Linda welcomes enquiries from potential postgraduate students with interests in nineteenth- and twentieth-century art and literature.