People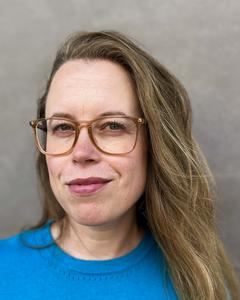 Biography
Elsje van Kessel completed her Ph.D. at Leiden University, the Netherlands, in 2011. She is the author of The Lives of Paintings: Presence, Agency and Likeness in Venetian Art of the Sixteenth-Century (De Gruyter, 2017). She has received numerous fellowships, grants and awards: among others, an annual stipend at the Centre Allemand d'Histoire de l'Art, grants from the Gladys Krieble Delmas Foundation, the Calouste Gulbenkian Foundation and Museum, and, most recently, a Leverhulme Research Fellowship. Elsje's research is broadly concerned with the viewing, use and display of early modern art. In her monograph The Lives of Paintings, she examines how and why people in Titian's Venice treated certain paintings and other works of art as living beings.
Elsje's current major research project is 'Stolen Ships and Globalisation: Asian Material Culture in Europe c. 1600'. Recently awarded a Leverhulme Research Fellowship, the project aims to study the circulation of Asian art objects between Portugal, England and Holland at the turn of the seventeenth century, in particular as a result of piracy and privateering.
Elsje van Kessel welcomes potential postgraduate students with interests related to early modern Italian and Iberian art, including the history of use, display and collecting, the visual arts in early modern writing, portraiture, gender, object mobility and object biographies.
---