People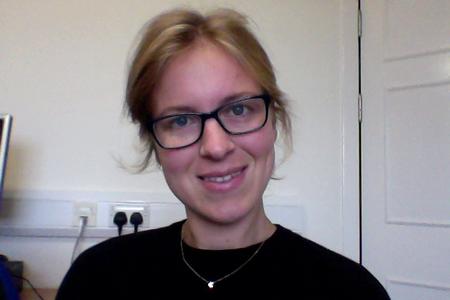 Biography
I am a Leverhulme Early Career Fellow in the School of Art History. My project, ''The Painters Are In' - The Art History of Menstruation' explores the art history and visual culture of menstruation since 1950, and investigates the way art and advertising intersect as menstrual taboos and ideas change in the 20th and 21st centuries. The project will involve organising a menstrual conference, and working towards journal publications and a monograph.
Previously I was a postdoc in the School of History, also at St Andrews, on the AHRC-funded Publishing the Philosophical Transactions project (https://arts.st-andrews.ac.uk/philosophicaltransactions/ PI Professor Aileen Fyfe), where I researched the history of the worlds longest-running scientific journal. This utilised archives from the Royal Society, plus interviews. Outputs include articles about the modern history of scientific publishing, the policy paper Untangling Academic Publishing (https://zenodo.org/record/546100#.WcTGxYpryRv), and a book with Pittsburgh University Press (manuscript due December 2017). As part of the project I organised a conference at the Royal Society about the 'Politics of Academic Publishing since 1950', and helped develop the project website.
I did my PhD at the University of Manchester, on a project about the art history of the European Organisation of Nuclear Research (CERN, founded 1954). My MA is also from Manchester, where my dissertation explored the work of scientist Rosalind Franklin. My BA in Art History is from the University of Oslo.