People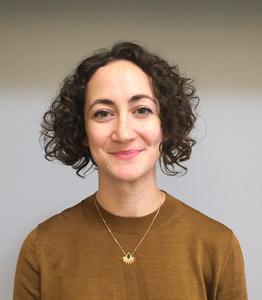 Biography
Catherine joined the School as Lecturer in Modern and Contemporary Art in 2014. Her research and teaching interests focus on performance art since 1960, technologies of mediation, and feminism; she has published articles on these areas in Art History, Tate Papers and Oxford Art Journal. She has also written on abstraction and the legacies of modernism, including essays on the painter Prunella Clough for British Art Studies, and the work of Jay DeFeo in Tate Papers. With Jo Applin and Amy Tobin she is the co-editor of London Art Worlds: Mobile, Contingent and Ephemeral Networks, 1960-1980 (Penn State University Press, 2018). Catherine has recently been awarded a Philip Leverhulme Research Fellowship for a book project on the relationship between performance art, counterculture and sociology, and will be on research leave from January 2018-September 2019.
Catherine would be delighted to hear from potential PhD students interested in the above areas of research. She currently supervises the following projects:
Lara Demori, 'The Ineffectiveness of Representation: Hélio Oiticica, Piero Manzoni, and the Zero State,' co-supervised with Professor Neil Cox, University of Edinburgh
Ana Sol González, 'Radical Pedagogies and Curating,' co-supervised with Dr Karen Brown
Jonas Caufield, 'Ecological Aftermath Photography,' co-supervised with Dr Alistair Rider
Kate Keohane, 'Some Otherwhere: Migration of the Caribbean Landscape in Contemporary Art,' co-supervised with Dr Karen Brown
Dr Camilla Røstvik, Philip Leverhulme Early Career Fellowship, 'The Painters are In: The Art History of Menstruation since 1960,' project mentor.