People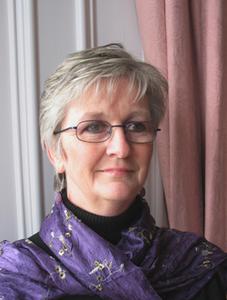 Biography
Ann has worked as Keeper of Art at Nottingham City Museums, Assistant Registrar at Princeton University Art Museum, USA, and Registrar of the University of St Andrews Art Collection. She also ran her own gallery which specialised in contemporary Scottish art. She is Honorary Curator of the University's Fine Art Collection. She is also Chair of Fife Contemporary, a member of the Fife Committee of the Art Fund and a mentor for the Museums Association's professional development programme, the AMA.
She has undertaken research for the Museums and Galleries Commission, the Scottish Museums Council/Museums Galleries Scotland, and the Scottish Institute of Maritime Studies. She has published on 18th -20th century British art, and on research and scholarship in museums. She is co-author of Lifting the Veil: Research and Scholarship in United Kingdom Museums and Galleries (1999), author of The Prints of Wilhelmina Barns-Graham, a complete catalogue (2007), and The Prints of Paul Sandby (1731-1809): A Catalogue Raisonné (2015).
She has supervised student research on a wide variety of collections management issues, ethics, museums and memory, collections research, conservation, display and interpretation.