People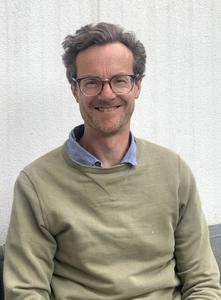 Biography
Alistair Rider (MA, St Andrews; MA and PhD, Leeds) teaches twentieth-century art, with a focus on sculpture, as well as the historical period between the 1950s and the 1970s. He has a special interest in minimalism in the United States, which he explored in his first book, Carl Andre: Things in their Elements (2011). This study argues for adopting a wider approach to the study of minimal art, one that recognizes the extent to which it is reliant on its historically-specific context for its very particular effects and impact.
Alistair's recent research engages with notions of artistic selfhood. He is completing a book-length study of six artists (Absalon, Hanne Darboven, Peter Dreher, On Kawara, Roman Opałka, and Ad Reinhardt), who chose to pursue life-long or very long-term art projects.
For them, their ongoing practice has become equally, if not more, important than their individual works, and this study explores how art historians can think more carefully about the place that 'life' performs in the reception of their work.
More broadly, Alistair is interested in ecological and environmental topics, and is committed to ensuring that these themes become central to our understanding of art's histories.
Currently, Alistair is a member of the Academic Advisory Board for the Terra Foundation/ Tate Research Project 'Refiguring American Art 1945-1980'.
Alistair welcomes enquiries from potential students who are interested in pursuing postgraduate research in any field that might connect to these topics.